This garden gate collection was created because my garden needs a gate.  This past summer we used sawhorses to keep out deer and moose.  Prior to that I did have a gate that we had made from branches.  It was pretty cool and worked, but it rotted.  I can't do another summer with sawhorses for a gate.  Ok.  I can, but I don't want to.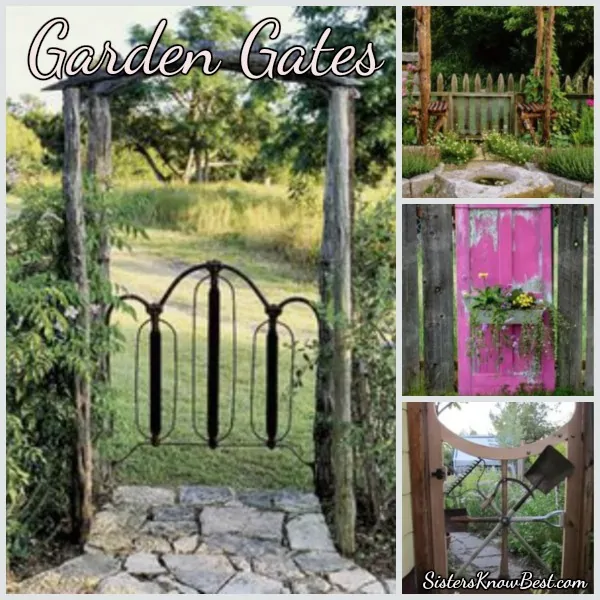 I live in the woods and want a gate preferably that we make.  I love the twig and branch gates.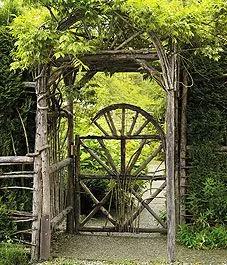 My grapes could grow nicely up this arbor, but I think this gate is a little too uniform for my tastes.  I want my gate to look a little wild – kinda like my garden!
---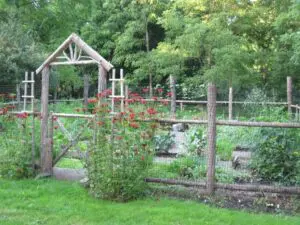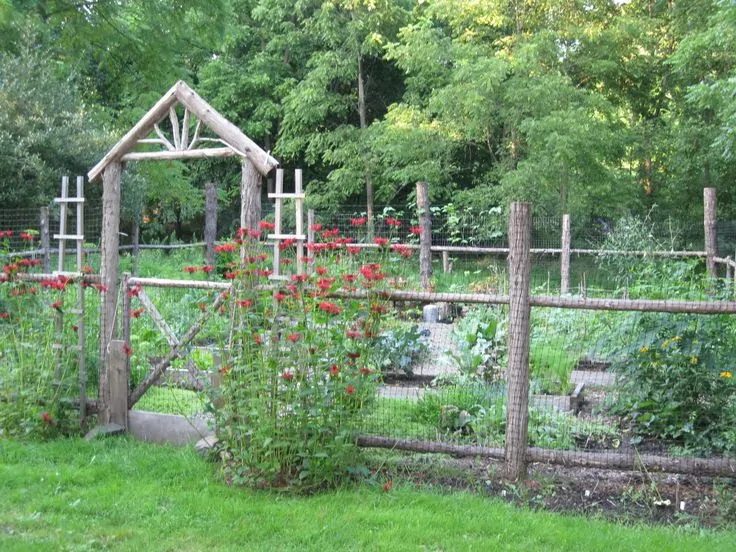 This fence looks very similar to my garden's fence, and the arbor is high like mine as well.  The gate is too uniform still.  This comes from Two Men and a Little Farm.
---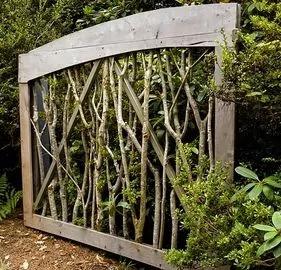 Now this is cool!  I really think I could do this, but it would have to be on a much larger scale.  I saw this on my house in Africa blog.
---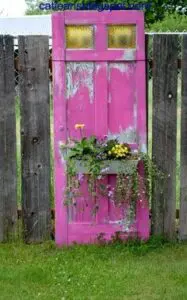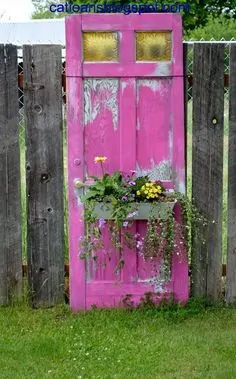 Using an old door by Hometalk is a cool idea as well.  I would need to have two doors though.  My gate needs to be wide enough for the tractor to fit through for rototilling.  I love the window box with flowers!  Or is this called a door box?  LOL!
---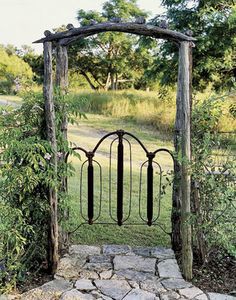 I never would have thought of using a headboard for a gate!  This idea might work because of the width of my opening.  Where to find an iron headboard?
---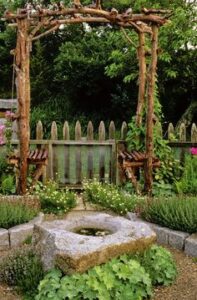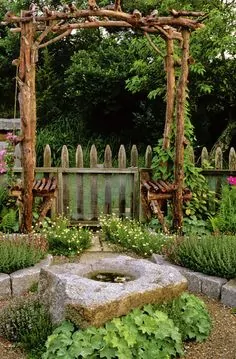 This looks like an easy idea by Lonny.  I think you can purchase sections of fencing at a hardware store.  I'll keep this in mind.
---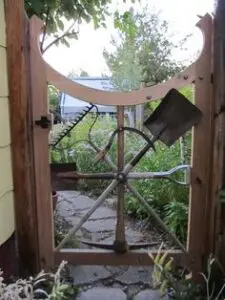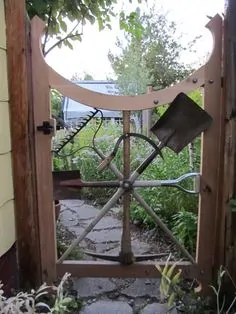 Possibly the coolest idea yet from Dukes and Duchesses!  Using tools for a gate!  Maybe I can incorporate tools with twigs!  Lots of old tools kicking around in my shed.  This is it!  I'll post pictures when it's up and functioning!
---
Which one do you like best?
Do you have other suggestions?
I'd love to see them! Share your garden gates on Facebook with us!