Summer is officially here. It's time to get outside with friends and family. Whether it's watching your kids play on the swing set or enjoying some adult conversation around the BBQ or fire pit, your backyard will be even more inviting with these neat summer DIY backyard crafts.
Repurpose Metal Containers
Consignment shops are a great place to find old metal milk cans, chicken feeders, galvanized mop buckets, old metal watering cans and similar containers at a super affordable price. Bring them home, clean them up and use them to hold vibrant summer flowers. They'll brighten up your porch, deck, and entire backyard – and they're really cute too! Check out our top 5 flower vase ideas for more summer flower display ideas.
Easy Extra Seating
Are you or your guests always looking for extra seating at your summer get-togethers? This solution is easy, inexpensive and fun! Grab some old milk crates, spray paint them in fun colors. Then flip them over and attached scrap wood to the bottom. Voila! Instant seating. You can make enough so no one will ever go searching for a place to rest again. In a pinch, you can turn them right side up again and use them to carry paper goods out to your outdoor dining area.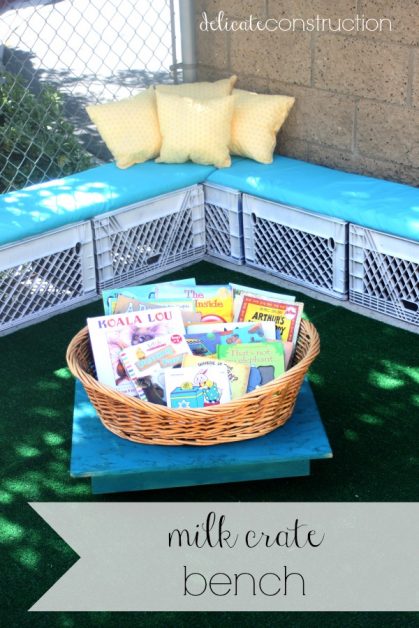 Amp Up Your Folding Chairs
Metal folding chairs are great for extra seating. But they also rust and just don't look that pretty. Before you chuck them and buy new ones, think about spending money on vibrant spray paint instead. Pick three or four and give those folding chairs a facelift. For added comfort, attach some cushions too. Using colors that compliment your outdoor living space will truly add class and style.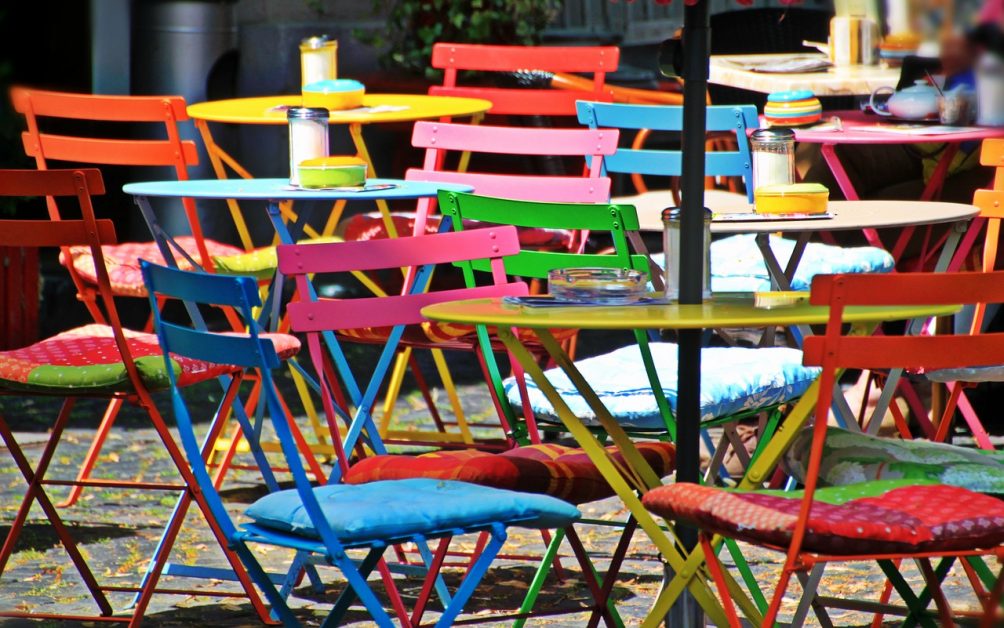 Add Some Bright Color to A Wood Fence
This is so cool! Buy a bag or two of colored glass marbles. Then drill holes in your fence large enough to hold the marbles. Random placement is best. Stick the marbles in the holes and watch the light dance and splash colors through them across your yard. So much prettier than the standard wood fence and super easy!
Make a Hopscotch Corner
This will keep your kids occupied for hours! Buy some inexpensive concrete pavers and spray paint in as many colors as you want. Paint the pavers and then use another color to add numbers. Lay them out and in a hopscotch pattern. This is great because you can pick it up and put it away if you don't want to kill the grass underneath.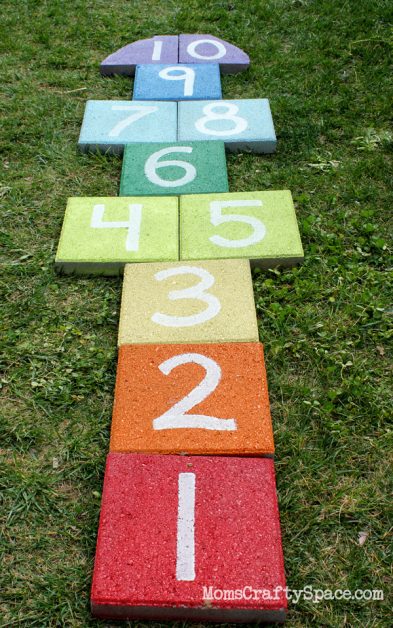 These simple, inexpensive DIY backyard crafts will make your place the place to be this summer. Make sure to invite your neighbors so they can see all your efforts. They'll be impressed and you'll have fun making them.  Guaranteed!