It's that time of year again!  Kids are getting ready to go back to school.  But that doesn't mean you have to stop all the fun! There are tons of DIY back to school crafts you can do together!
And as you start to help your kids get ready to go back to school, you know it's not just about supplies.   You're probably also coping with their feelings about the upcoming school year. There's likely nerves, excitement, maybe even some fear. Regardless of their age or emotions, back to school crafts can help your child take an active role in getting ready for the upcoming school year. Here are some of our favorites.
Monster Pencils
These adorable pencil toppers are great for almost any age. With the big google eyes and felt bodies, they can scare aware any first day fears.  Yet they're silly enough to make everyone smile. Besides the google eyes, all you need is some hot glue and scraps of felt in colors your kid wants. Consider school colors!  Depending on their age, they can do this alone or with a little help from you.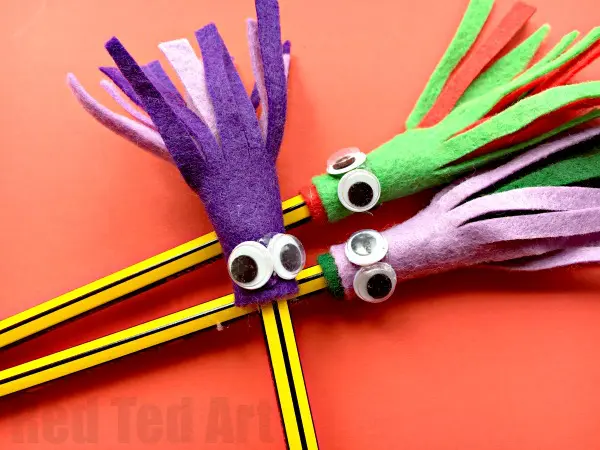 Spice Up Notebooks and Binders
Every kid wants to express himself or herself. Spicing up notebooks and binders with scrapbooking materials, fabric, or pipe cleaners can be a great way to encourage self-expression. Even little ones can do this with minimal help from you. Chances are, your kid will feel more confident walking into school on the first day carrying binders or notebooks that give them a sense of self.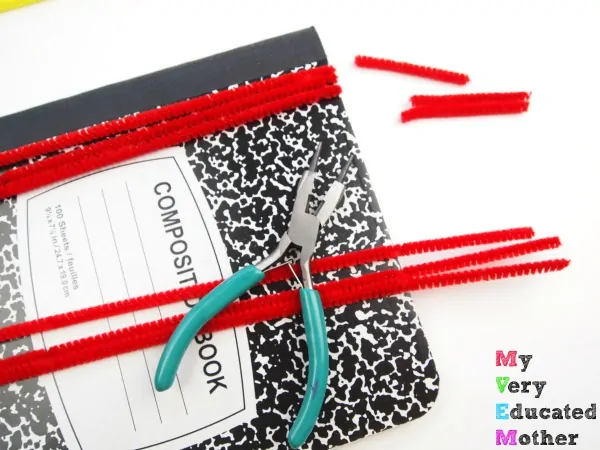 Bottle Cap Magnets
Older students will have lockers to store their belongings during the school day. While it may seem simply utilitarian, your kids see this as another place to express themselves. Bottle cap magnets are the perfect mix of useful and creative. Grab all those bottle caps that seem to find their way behind couches and in between cushions.  Or simply save them the next time you pop the top on a soda or adult beverage. Use your glue gun to attach magnets to the back and paint the front any way you like. Your crafty kids will love this chance to show off their personality in a school approved way.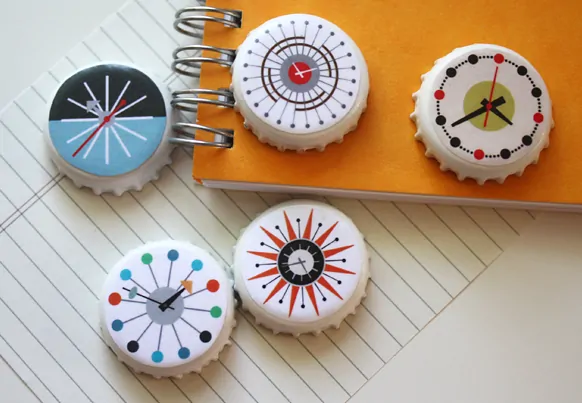 Heading back to school doesn't have to be stressful. Help make it fun for your kids with DIY back to school crafts.  They can do these on their own or with a little help from you. What other DIY back to school craft ideas have you done? Let us know in the comments!