We are so excited to share our best Easter Decor, Food, and Baskets with you!  Just like Thanksgiving and Christmas, Easter comes with great opportunities to create fun DIY projects and unique meals. Easter baskets take the place of Christmas stockings and the bunnies and chicks are just the beginning of awesome décor ideas. And the food! Easter is always a big meal in our houses! To help you, we've put together our best Easter décor, food, and baskets all in one place. We hope you love them as much as we do! 
Easter Food
The perfect Easter meal can come from your oven! The right main dish and a tasty dessert – everyone will be happy! 
Ham
Ham is an absolute must for Easter dinner. Tangerine glazed ham is one of our favorite ways to make it. It's absolutely beautiful coming out of the oven and eye-popping good. Make sure you take a picture of that amazing orange color before you slice into it! 
Sweetness
And no Easter meal is complete without dessert. We love these Rice Krispy nests. They look great on the table – totally picture worthy! Plus, they make for a sweet treat that can be eaten slowly or devoured all at once.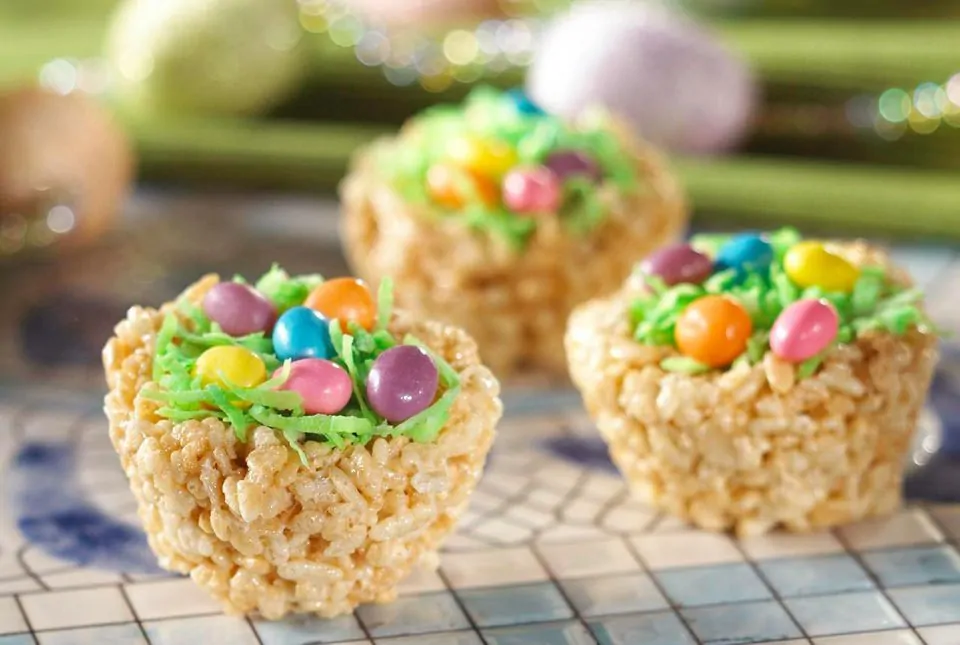 Check out our Easter food blog for more delicious ideas to serve your Easter guests. 
Easter Décor
Bunnies, eggs, chicks, spring colors – there's a million ways to decorate for Easter. We love ideas that are creative and let us wear our DIY hats. 
Easter Eggs
Easter wouldn't be Easter without decorative eggs. Traditionally, people use food color and dye their eggs in all sorts of creative ways. That's awesome, but we really love the class and elegance silk fabric makes on Easter eggs. It's completely different from any other egg decorations we've seen. 
Peeps House
OMG this is just too cute! It could even double as dessert! You know all about gingerbread houses for Christmas…well, the Peeps house gives every Peep chick their own place to roost. Add some eggs to create adorable little scenes.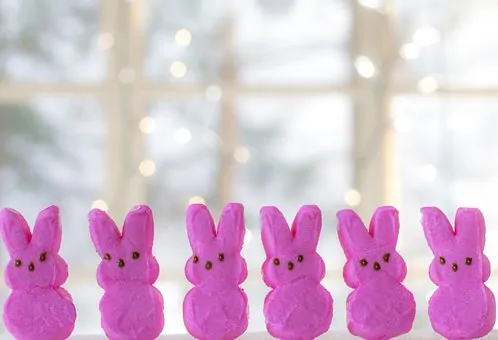 For more awesome DIY Easter décor ideas, see our blog where we've compiled a bunch more suggestions. 
Easter Baskets
Honestly, this was our favorite part of Easter growing up. It was almost better than getting to tear through the stockings on Christmas morning! We know, that sounds silly, but what can we say? We love bunnies and we have a sweet tooth! And guess what?  Adults can have Easter baskets too! 
Adult Easter Basket
Adult beverages and good chocolate with a few elegant touches are all you need to make the perfect adult Easter basket. It's an ideal hostess gift or something to share with visiting family. After all, why should the kids have all the fun?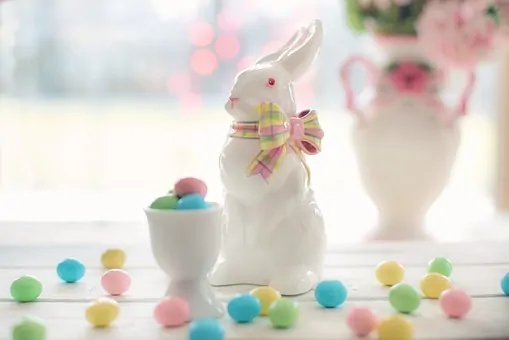 Closing Easter Basket
Oh my gosh! If your Easter celebrations are anything like ours, you spend half the day chasing after the kids picking up everything they spill out of their baskets and asking them to stop running around carrying them. Ugh! The closing Easter basket fixes that! What a relief! 
We've got loads more awesome Easter basket ideas, including one for teen boys! Check out our blog post to see them all.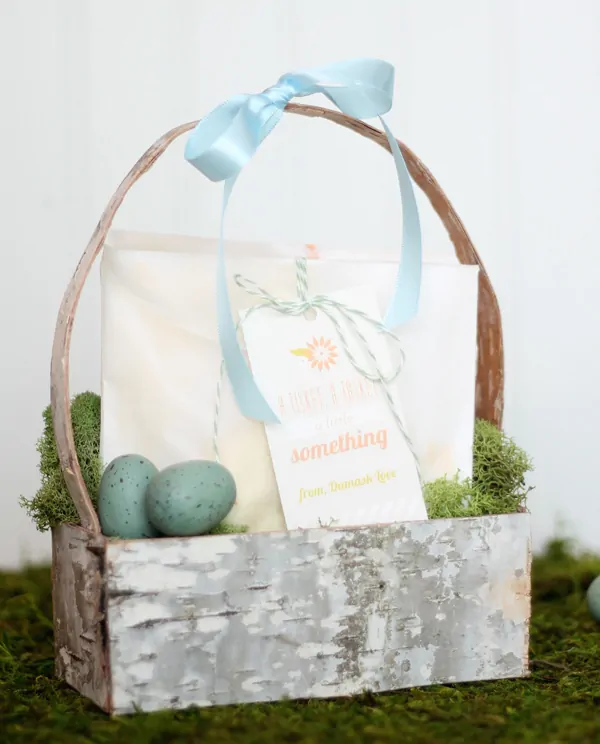 Happy Easter everyone! We hope you have an amazing meal and enjoy making memories and DIY projects with your family.