I'm a lucky person – very lucky.  I have two great-nieces that WANT to spend time with me!  I live over three hours from them, but we still make it work for them to visit during their school vacation in the summer.  (Did I mention one of them gets car sick??) Brooke and Kenzie enjoy sewing.  I LOVE to sew!  I thought it would be a great idea to make simple pajamas when they were here, but we also wanted to swim, hike, go on the boat, have campfires, make s'mores, play games, read books, do some baking.  You know.  All that "girl time" stuff.  And we had THREE days to do it all.  Guess what?  We did do it ALL!! One of our favorite things was the sewing project for children.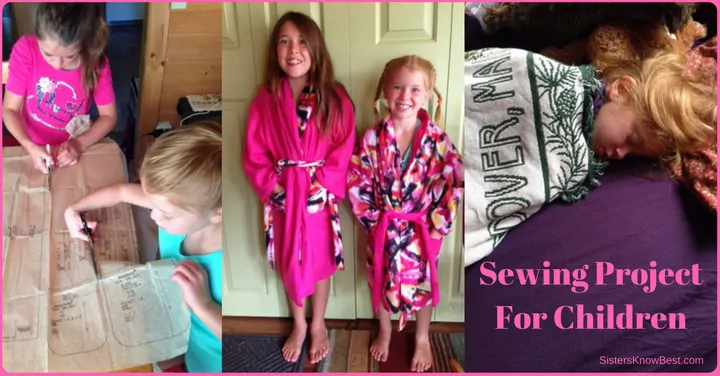 Making time to teach children to sew gives me pleasure.  When my sons, who are now 19 and 18 years old and 6'4″ and 6'1″, were young, we made quilts for their beds.  My Mom would wrap birthday and Christmas gifts in fabric.  Just scrap fabric in their favorite colors or fabrics with planes and trains or animals.  My oldest son loved wolves for awhile and both have always had an attraction to deer and moose.  They received fabrics with those prints as well.
To start, the boys would sit on my lap and we'd put the pedal for the sewing machine on a box so they could reach.  Really, to begin, sewing was all about the machine.  They wanted to make it G-O!  In time they learned to have control of the pedal and the fabric and sewed all their "stash" of fabric into a patchwork backing for their quilts.  For the front, they traced pictures of trains on Wonder-Under (a sticky adhesive for fabric), cut out the pictures, chose fabrics, and ironed the Wonder-Under on which then was ironed to a front fabric to make a scene.  We even had Sissy, their aunt, print a photo of them on fabric which we placed in the cab of the Engines!  Fun project!  Both boys still have their quilts.  We spent hours on them!
Back to Brooke and Kenzie.  My idea of simple pjs was tossed out the window when Brooke said she really always wanted a bathrobe.  Okaaaaayyyyy.  Bathrobes it is!
The girls cut out the pattern I had on hand and then pinned and cut out their fabric.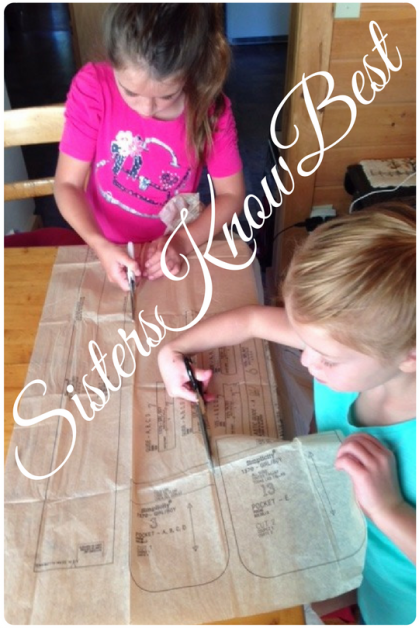 Brooke is taller and was able to reach the pedal easily, but Kenzie needed assistance by sitting in my lap.  In our short visit, we completed their bathrobes.  Pretty awesome job!  We were exhausted at the end of the day, but it was soooo great!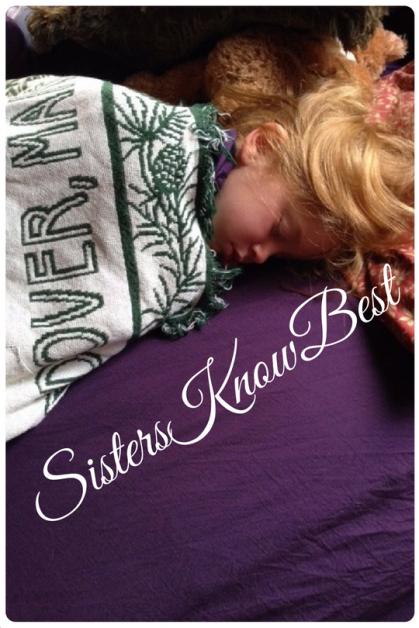 I can't wait for next year's sewing project!  Anyone have recommendations??  Thanks in advance.