Eggs Benedict, please.  Healthy Keto Eggs Benedict Casserole, heck, yeah!  This recipe is a snap to make, is adaptable, and so very super yummy!  Plus, it feeds a crowd with minimal effort.  Did we mention it's also keto?  Seriously.  This dish covers ALL the bases!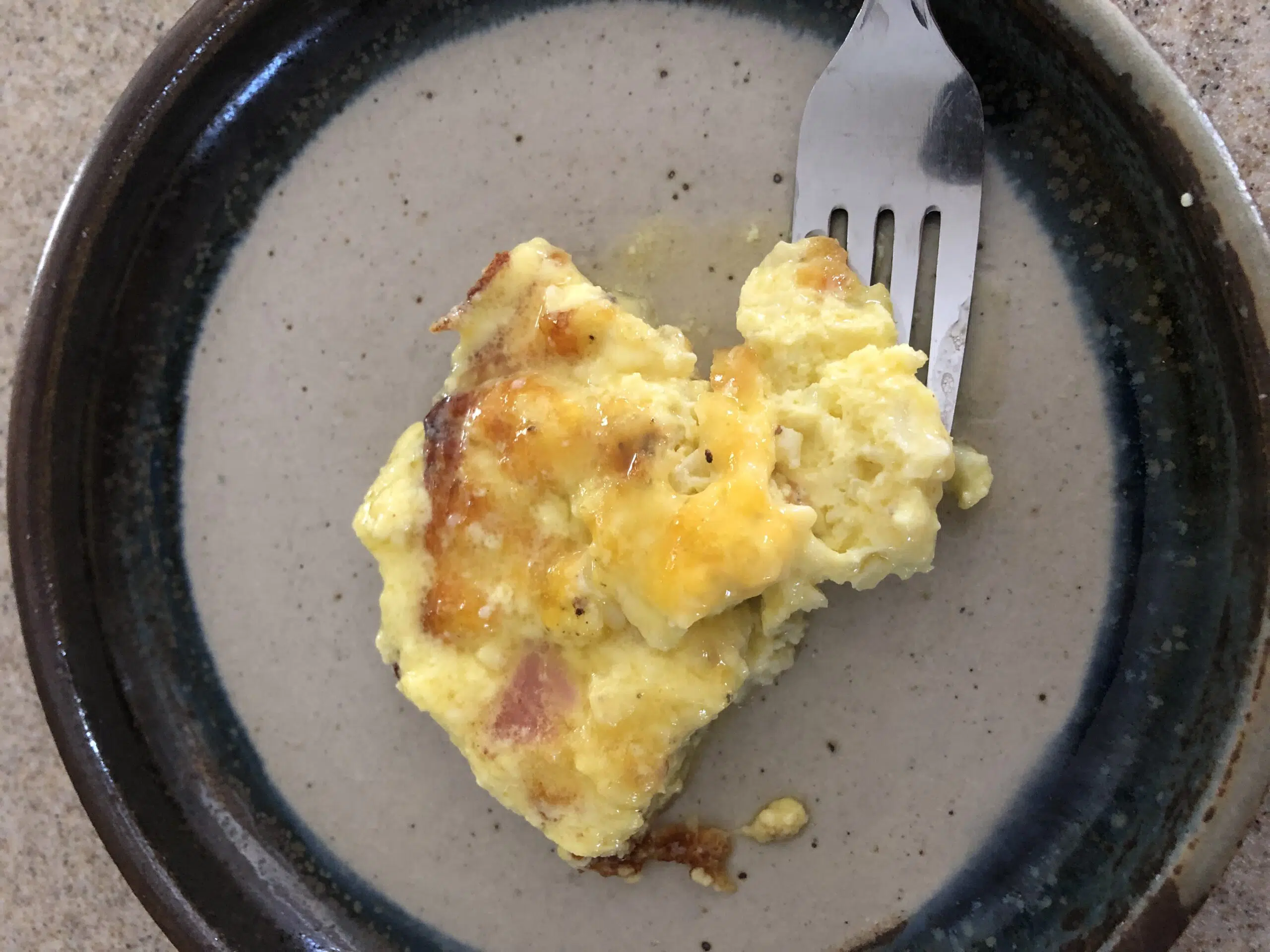 Keto Eggs Benedict Recipe:
3 tbsp Olive oil
1 bag Cauliflower Rice
1/2 tsp Sea salt
1/4 tsp Black pepper
8 large Eggs (whisked)
8 oz Ham
1 1/2 cups Cheddar cheese (shredded)  In addition, we used some parmesan and asiago.
1/2 cup Keto Hollandaise sauce
Hollandaise Sauce Recipe:
8 tbsp Unsalted butter (melted)
4 large Egg yolks (at room temperature – we used 3 whole eggs)
1 tbsp Lemon juice
1/2 tsp Sea salt (to taste)
Combine the egg yolks and lemon juice and whip until smooth.   Slowly drizzle in the melted butter and combine.
Directions for Keto Eggs Benedict:
Preheat the oven to 400 degrees F (204 degrees C).
In a large bowl, toss together the cauliflower rice, olive oil, salt, and pepper.
In a large bowl, whisk the eggs.
Spread the cauliflower in the bottom of a 9×13 baking dish.
Pour the eggs over the cauliflower. Sprinkle 1 cup cheddar over the eggs. Top with ham and rest of the cheese.
Bake the casserole until cheese is melted and eggs are cooked through.  (Approximately 20 minutes.)
Let the casserole cool for 10 minutes. Drizzle with hollandaise sauce.