Easy breakfast casseroles means you DON'T need to get up early.  Plus you get more time for coffee!  Getting breakfast to-go is okay sometimes, but it's not an ideal daily solution. Instead, you can have nutritious breakfast at home.  And it doesn't cost much!  You'll get some extra sleep and a healthy breakfast. Gotta love that win-win! We make two different types of breakfast casseroles – sweet and savory. Check out some of our favorite ideas and then make your own. Your tummy, and your alarm clock, will thank you. 
Sweet Breakfast Casseroles
We've got a wicked sweet tooth.  So starting the morning off with a sugary kick is right up our alley. In a pinch, Snickers works! These sweet breakfast casseroles are a lot better than candy for breakfast, but still give us that sweet fix. 
Apple Pie French Toast Breakfast Casserole
This is perfect for fall with all the apples from pick-your-own adventures.  But it's great any time of year. A total comfort food with sweet apples and raisin toast plus brown sugar. So good! And sweet enough that no added maple syrup is needed.  Unless you want more!

Blackberry Croissant Breakfast Bake
Mmmm! Who doesn't love a good croissant? They're perfect on their own with a cup of coffee or used to make a breakfast sandwich. The buttery, flaky crust and spongy interior are so good no matter how you use them. Now, you can have your croissant and call it a balanced breakfast with the addition of blackberries. Fair warning – this is too sweet to eat every day, even for us! 
Baked Cream Cheese French Toast
This is great! You make it overnight and have a fabulous breakfast waiting for you in the morning. All you have to do is heat in the oven while you take a shower. The key to baked cream cheese French toast casserole is good bread. Don't skimp out on this. Ditto with the cream cheese.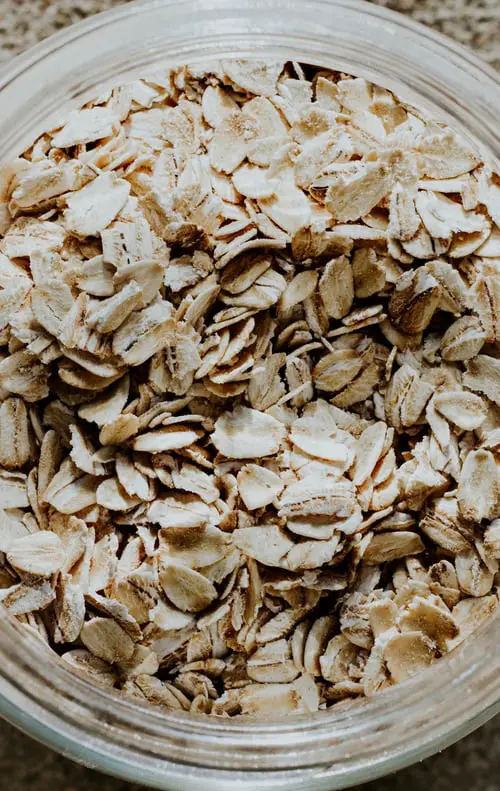 Baked Berry Oatmeal
If you're looking for a healthier sweet breakfast casserole, baked oatmeal is for you! It's so filling!  You'll be satisfied until lunch and won't reach for sugary or salty snacks. Plus, it's sweet enough to calm any sweet tooth. 
Savory Breakfast Casseroles
Not everyone likes to start the morning off with something sweet. And we like to change it up and go with savory sometimes, too. We love these savory breakfast casseroles. They start our mornings off with energy and tasty food. 
Simple and Savory
Eggs and sausage are always popular in our houses, especially with toast. Sometimes, though, the usual method of making them gets a little boring.  So we make them in a casserole instead. If we're feeling really adventurous, we'll add in mushrooms, peppers, potatoes, or other veggies. 
Biscuits and Gravy
A delicious take on the southern favorite, biscuits and gravy breakfast casserole is a huge favorite in our houses. You can make it ahead and heat it up or spend a weekend morning creating this savory breakfast for your family.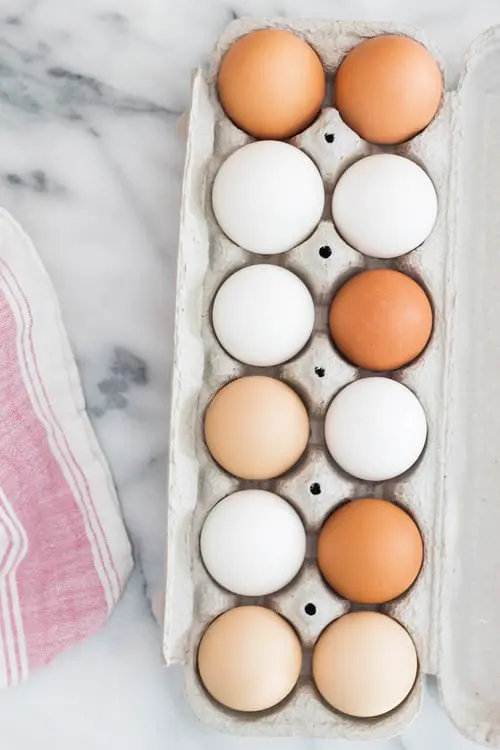 Caramelized Onion and Bacon Frittata
From fridge to table in less than 30 minutes, this savory breakfast casserole is easy to make the night before and reheat. It's basically a crust less quiche. Use your favorite cheeses and 10" skillet to make this delicious breakfast dish. 
Ham and Cheese with Spinach
Ham and cheese isn't just for sandwiches! This awesome breakfast casserole adds in spinach and eggs for a balanced, tasty breakfast. It's a big hit in our houses! 
Whether you're bored of the same thing you've been having for breakfast or you're looking for some options you can make ahead of time, easy breakfast casseroles are the solution. Try them today and let us know which ones are your favorites!