Do you guys remember our giant DIY ice marbles that we made last winter? They are so easy to make and they add such a fun touch to our railing out front. I can't wait for the weather to get cold enough to do it again. BUT THIS TIME I'm going to have more purpose for them and turn some of them in to bird feeders! What a great idea from Twig and Toadstool!

First, you make your giant ice marbles. You can get the complete directions for that portion on our website from our Giant DIY Winter Marble Tutorial.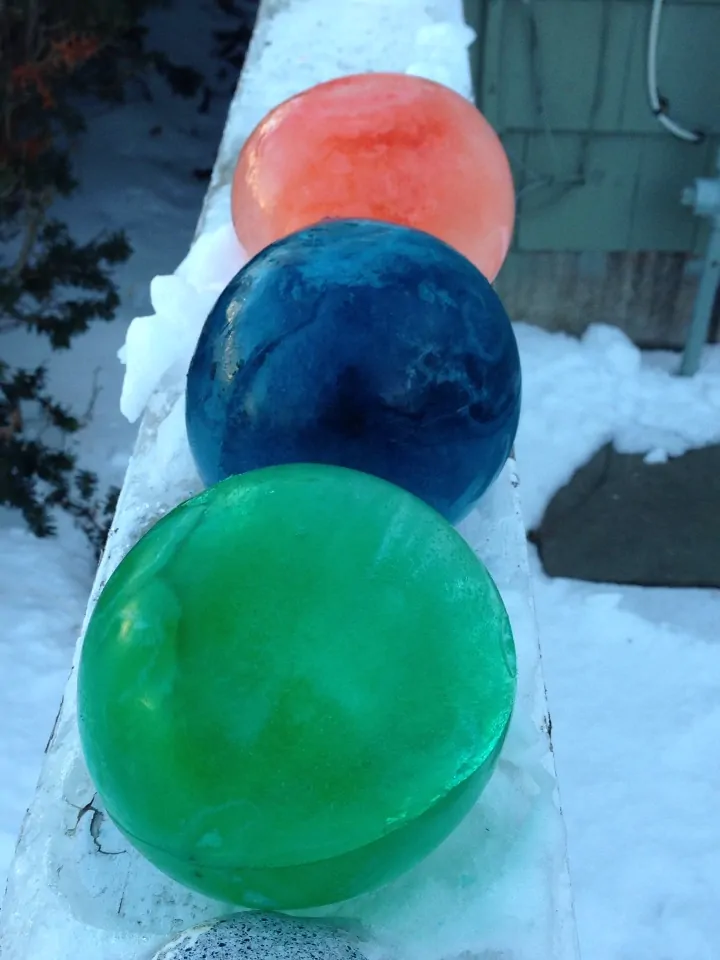 For the next part, swing on over to Twig and Toadstool. Here are some pictures from their website: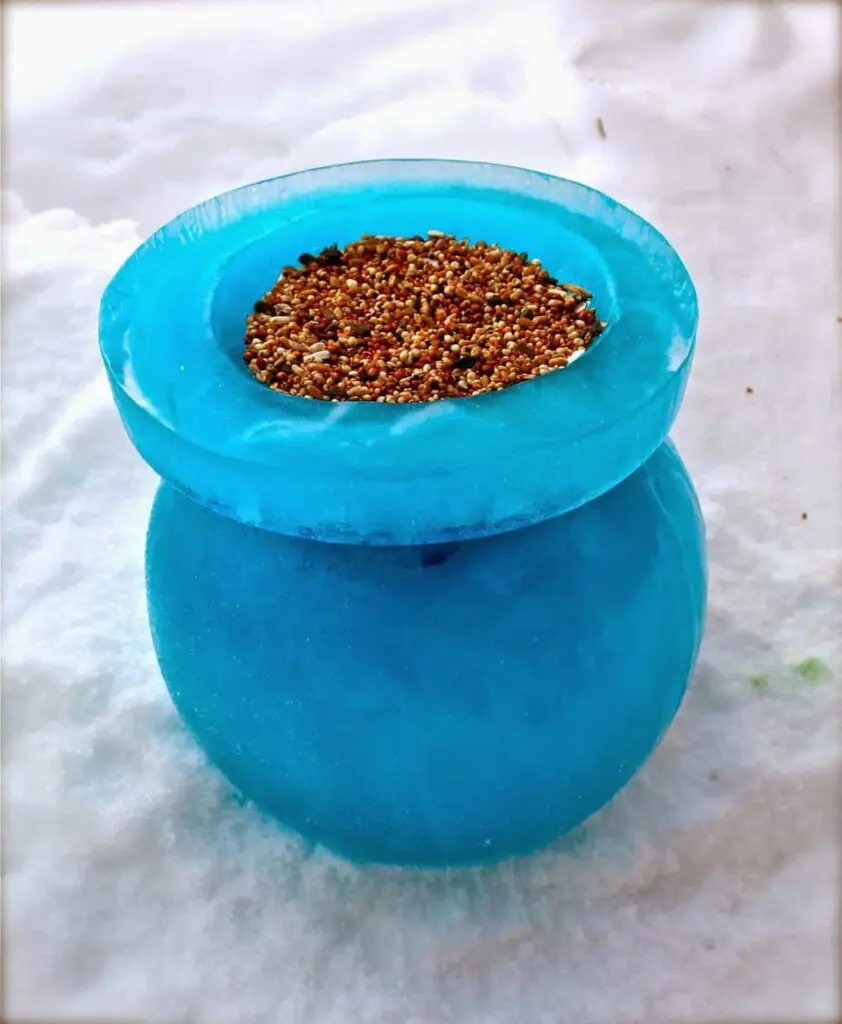 The project is amazing but the shots that Twig and Toadstool captured of the birds on the feeders are as amazing, if not more so! Make sure you swing over to their website to see more of the photos.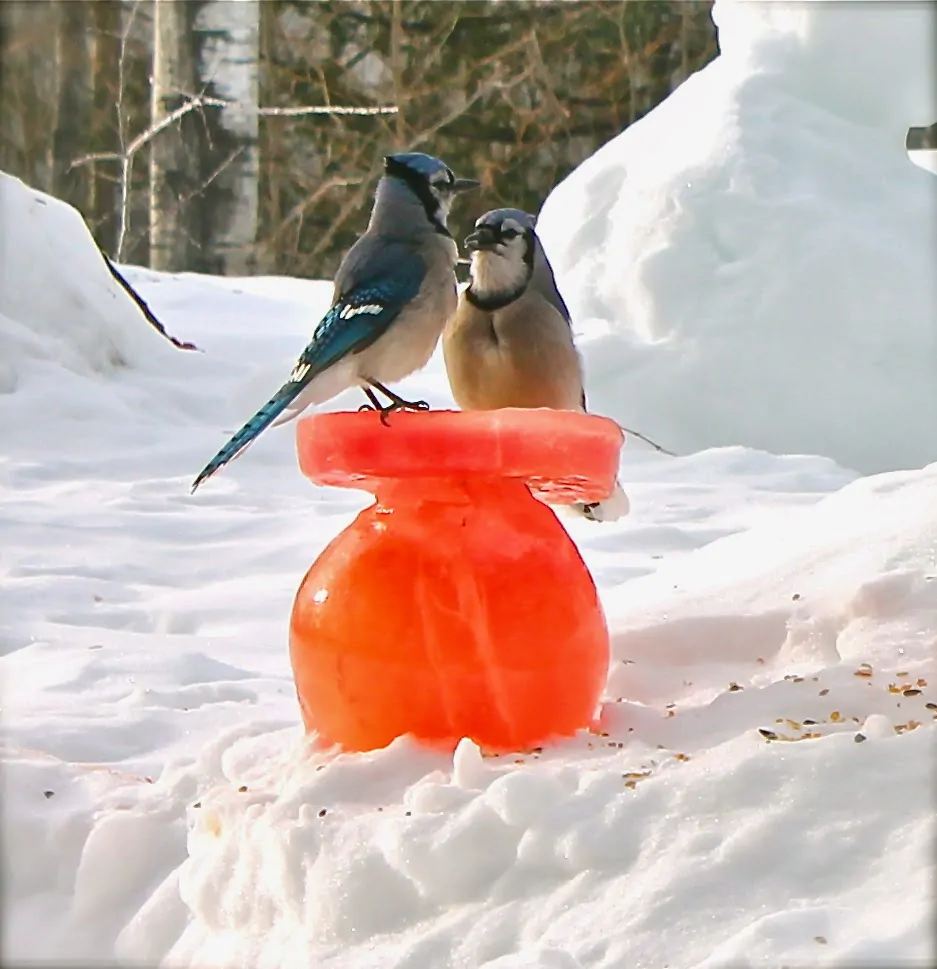 These are so beautiful and vibrant against the white snow. I almost hope for frozen snowy winter so I can make some! Almost…
For other winter projects, foods and ideas be sure to visit our Winter category.
---
Also, I wanted to mention again that we are excepting guest bloggers for our website. If you have an original post that is more than 500 words, please submit it to us along with a couple photos and your information via the contact page. We'd love to feature you!