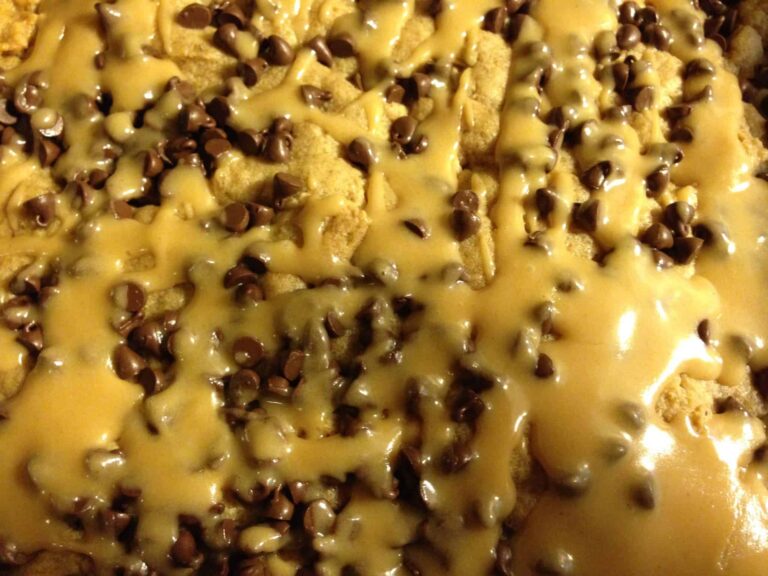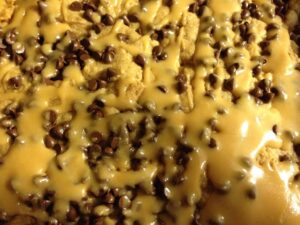 This easy peanut butter and oatmeal bar recipe is delectable! I (Christina) love to try new things out in the kitchen for my family. Desserts are one of my favorite! They always bring a smile to their faces. This one was no different. The entire 9×13″ pan was gone in a matter of days so you know it was good.
Here's what to do:
Ingredients:
1/2 cup butter, softened
1/2 cup sugar
1/2 cup brown sugar
1/2 cup peanut butter
1 egg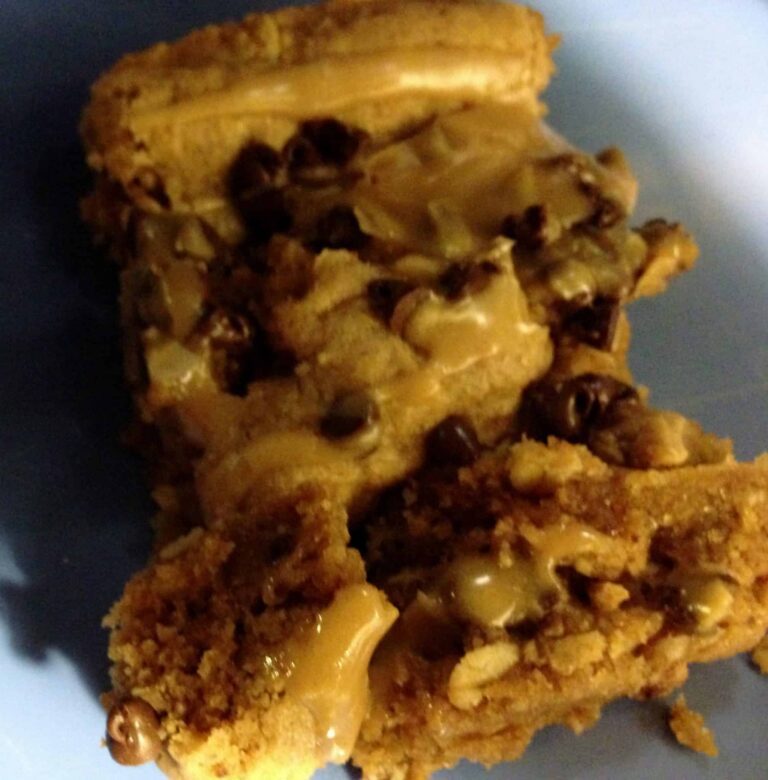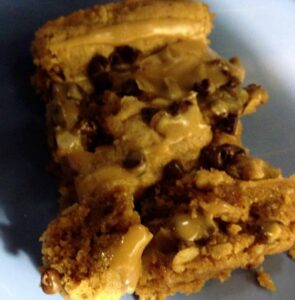 1 tsp vanilla
1 c flour
1/2 cup oatmeal
1 tsp baking soda
1/4 tsp salt
1 c semisweet chocolate chips
Icing Ingredients (optional):
1/2 cup powdered sugar
2 Tbsp peanut butter
2 Tbsp milk
Directions:
Cream together butter, white sugar, brown sugar and peanut butter until light and fluffy.
Beat in egg and vanilla.
In a separate dish, combine the flour, oats, baking soda.
Gradually beat in to sugar mixture and mix well.
Spread in to a greased 13×9 inch pan.
Sprinkle with chocolate chips.
Bake at 350° for 25 minutes or until golden brown. Cool for 5-10 minutes.
Combine icing ingredients and drizzle over the top.
For an over the top dessert, add ice cream on top and be swept away!
I love desserts! All types. What's your favorite dessert?