Once known as "Celery City", Sanford, FL is a great little city to visit for an afternoon. We spent our time in the historic district and both feel it's the perfect "20-hour town".
When we say "20-hour town" we mean it's a great day destination or single overnight stop. We loved our time there and are excited for what the future holds for Sanford!
As much as we are excited about its future we were intrigued by its past. Sanford was created by Henry S. Sanford who bought over 12,500 acres of land to establish a river port city on the st. Johns River. The River was a major transportation hub back in the 1800s and Sanford became the "Gate City of South Florida".
More history of Sanford Florida
In the beginning, I mentioned "celery city" and I'm sure you are wondering why especially since In the 1870's Sanford was one of the largest citrus and vegetable shipping centers in the United States AND Sanford's citrus farm, "Belair", was also responsible for the testing of more than 140 citrus varieties to determine how they would adapt to Florida climate. But you see in 1894 there was an unexpected freeze that destroyed much of the citrus crops and forced farmers to convert their crops to vegetables like celery.
Things to do in the Historic District of Sanford, FL
Attractions
Central Florida Zoo & Botanical Gardens – this is on our list for the next time. We pulled into the parking lot and saw a lot of small children. We are in the "kid-free" zone so decided to skip it for now. From what we saw, it looks great! Small zip line in the parking lot, a little train, and of course animals.
Sanford Museum – Learn more about Henry Shelton Sanford and how the town came to be. The Chase Gallery also features Sanford natives who made it big in sports.
Waterfront Playground – Sanford playground is one of the nicest I've seen. With a kid's water fountain (sadly closed due to COVID at the time of writing this)and several picnic tables and grills available, it's a happy place along the waterfront.
Sites
Famous Tiny Boathouse – how adorable is this??? We both thought it was so freaking cute and we're happy to see you can book it through Airbnb (see VRBO for other boat experiences)

St Johns Rivership Co – Take a lunch or dinner cruise on the Rivership, Barbara-Lee. Delicious food and spectacular views.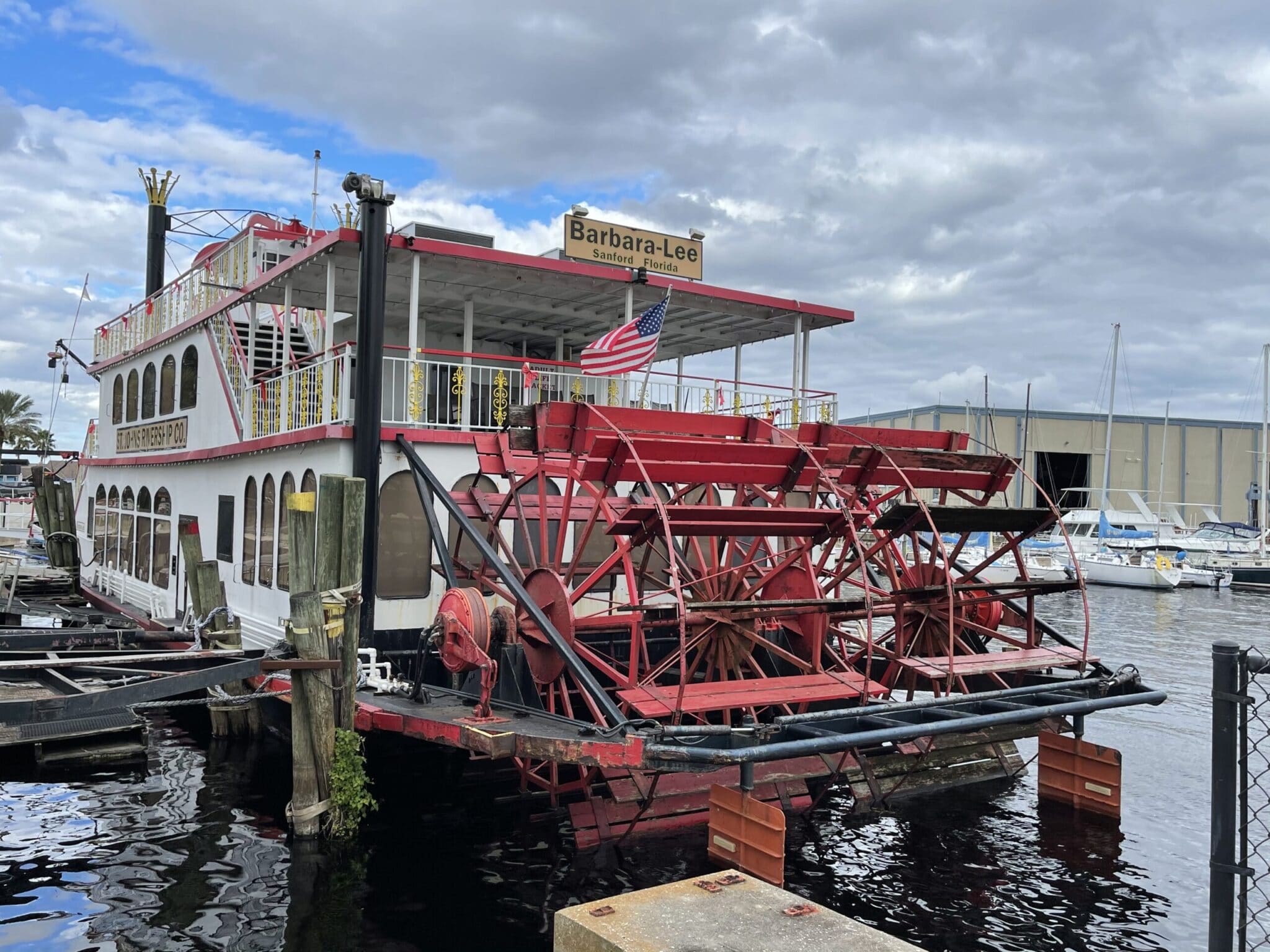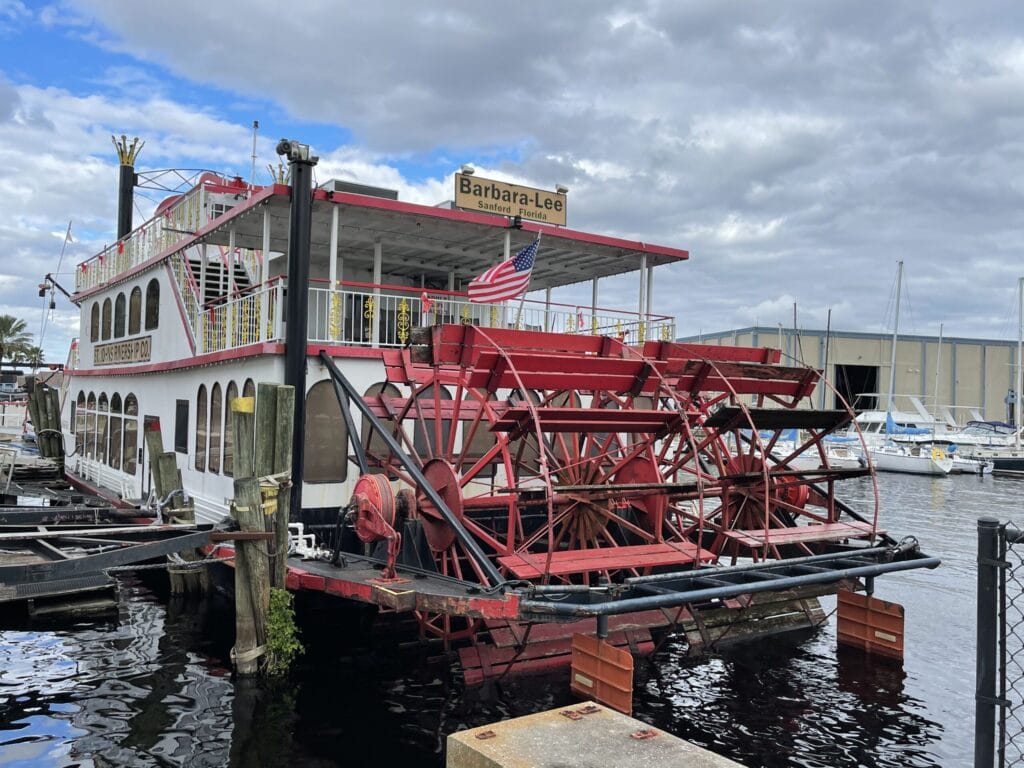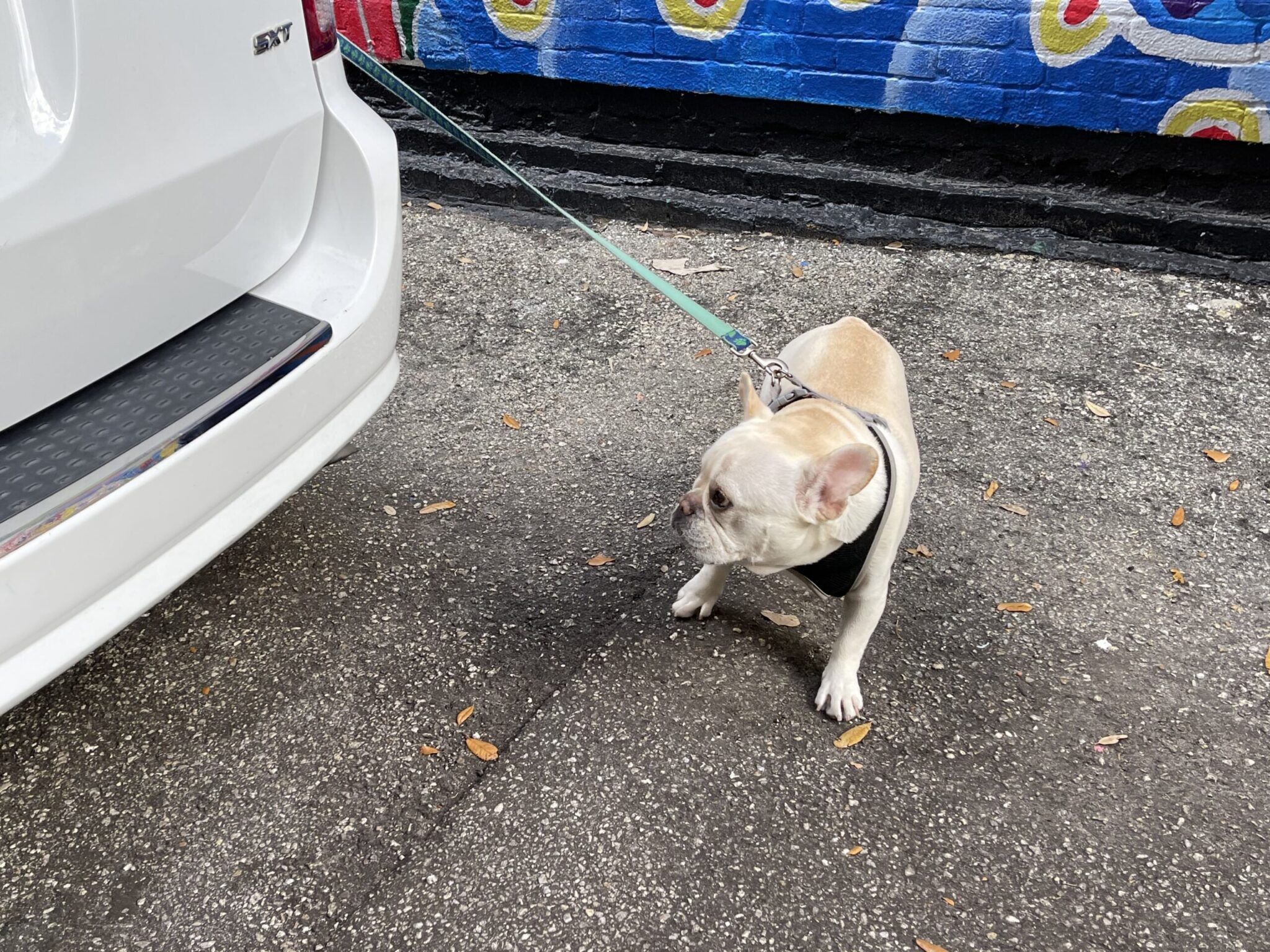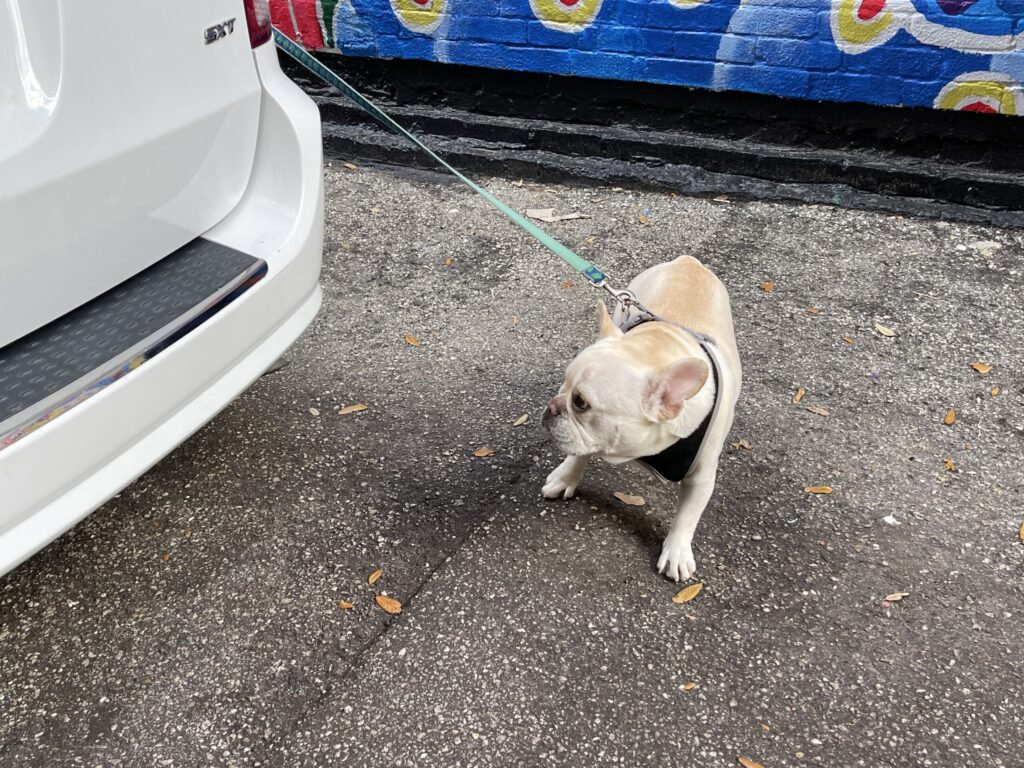 Entertainment
Ritz Theater / Wayne Densch Performing Arts Center – History, history, history! This theater has been around since 1923 and has gone through many transitions. It has now been renovated and operates as a community theatre. Pretty cool.
Bars – Nightlife wouldn't be as fun without a few bars! Make sure to check out The Breezeway Restaurant & Bar, The District Eatery Tap & Barrel, and our favorite, The Old Jailhouse Kitchen & Spirits
Shopping & Dining
There are quite a few spots along the main street in the historic district of Sanford where you can pop in and shop. If you are an antique or thrifter, you will love this place! Same goes for dining. There is a large variety of sandwich shops to fine dining. Our favorite lunchtime place is the Corner Cafe – the best lattes we've ever had! They are also known for their Cubans and French Onion Soup.
Would we go back to Sanford Florida?
Absolutely! In fact, we drive by this exit a lot as we go to other places in Florida, and often we will just get off the highway and take a walk along the main street or the waterfront. It's got a hometown feel with interesting sites. Both of which we love!
Check out our other posts about Florida for tips and fun things to do!