My family and I love this stuffed shells recipe. When our extended family gets together, it's often a request of theirs. And the BEST part is it makes 2 pans so I freeze one for later! These are definitely a favorite that you should try.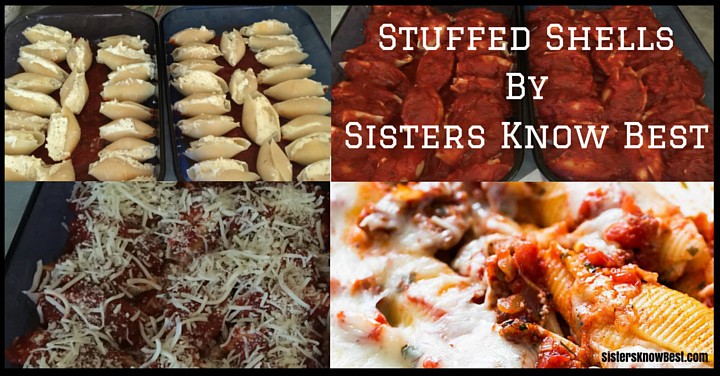 Save 1/4 cup of mozzarella cheese and 1/4 cup of parmesan cheese to sprinkle all over the top of shells and cheese.

Bring a large pot of lightly salted water to a boil. Add pasta, bring to boil again and cook for 10 minutes drain in silver colander.

Rinse with cold water to cool noodles off.

Sauté onions and garlic 5 minutes (put in frying pan with tablespoon of butter on medium heat.)

In a large bowl, mix eggs, garlic and onion, ricotta, mozzarella, Parmesan, parsley, salt and pepper until well combined. Stuff cooked shells with ricotta mixture.

Put a tiny bit of sauce in pan to cover the bottom so won't stick.

Place in a 9x13 inch baking dish.

Cover with mozzarella and parmesan cheese.

Cover with tinfoil and put in refrigerator.

Bake in preheated oven 45 to 60 minutes, until edges are bubbly and shells are slightly set.
Another reason this recipe is a go to for me is it's a relatively easy vegetarian recipe that is packed with flavor. It's not vegan but there is no meat in this. For added nutrition, try our roasted vegetable stuffed shell recipe.
What other vegetarian recipes do you recommend for get togethers?