This recipe comes from a dear friend of mine. I was scrolling through Facebook the other day and came across this scrumptious looking picture. I begged her for the recipe to feature on the Sisters Know Best blog. She was more than willing to share with you all! So here is Rachel's family Crockpot Sweet and Sour Meatballs and Hotdogs. Thanks, Rachie!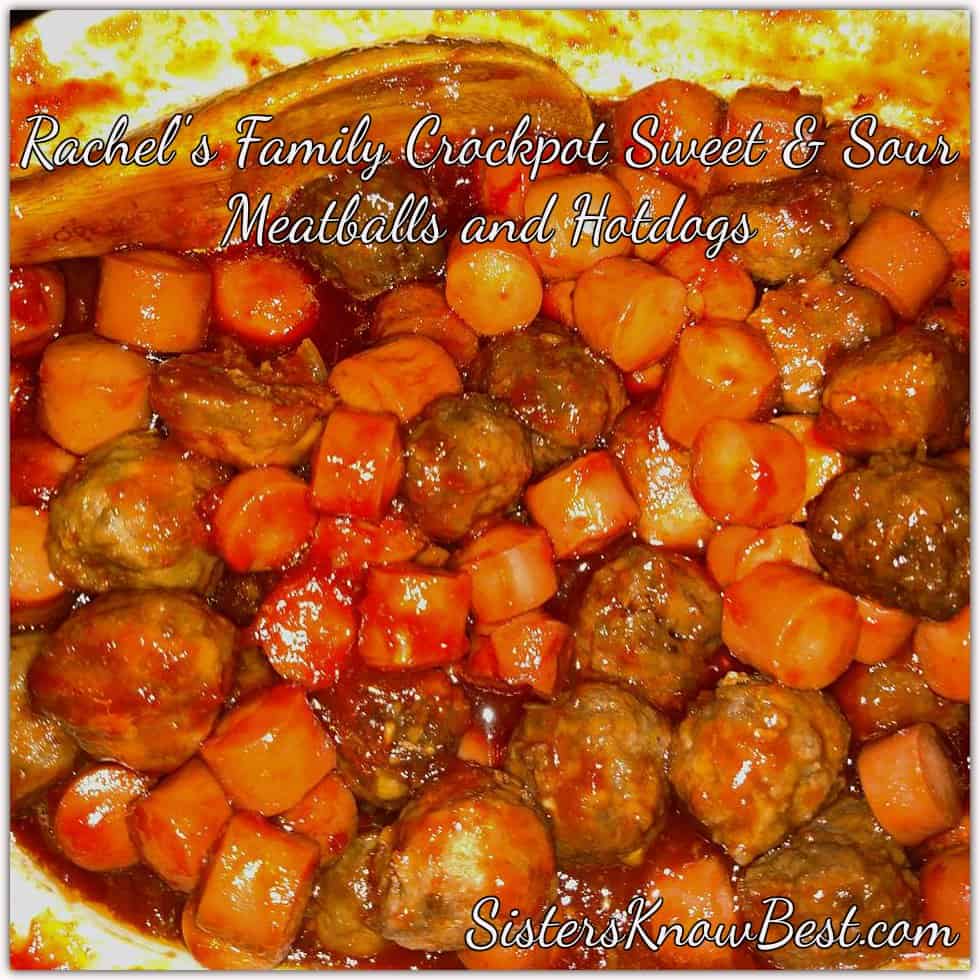 Mix ketchup, brown sugar and Worcestershire sauce in large crockpot

Add 2lbs meatballs and 2lbs hot dogs

Cook on high for 3 hrs then on low for another 2 or 3 hours or just on low all day or all night.
Rachel's Words:
For the best flavor and texture of hotdogs, I use the 2lb bag of Ballgame Franks and cut into bite sized pieces.
It gets all caramelized and rich and so yummy, I make them for every party, potluck or just as a special treat asks they v are gone in minutes, thus why I now make 2 HUGE crockpots full, using a total of 10lbs of meat!This was THE dish passed down to me from my Nanny, then my mom, to me for family reunions, potluck dinners, and all family holiday get togethers. I made them at my sons wedding too. Never found any left no matter how many I make, they are everyone's favorite. 
These sweet and sour hot dogs and meatballs are perfect for any get together. Whether you're looking for a super bowl party recipe, a potluck get together, a family reunion or just for the family, it's a perfect fit!  Yum! Thank you Rachel so much for sharing!
If you have a recipe you would like to share with us, let us know! We'd love to feature it for you!