Mmmmm! This is another of our favorites from the Sisters Know Best Crockpot Freezer Series. We like it so much because the sausage is actually turkey burger flavored like sausage so it's healthy and hearty. Get the sausage seasoning recipe here. This Crockpot Sausage and Bean Supper recipe is easy to make, freezes well, and can feed a lot of people. We served it 2 different ways. I opted for it on rice and Bill put his in a wrap. Both were amazing!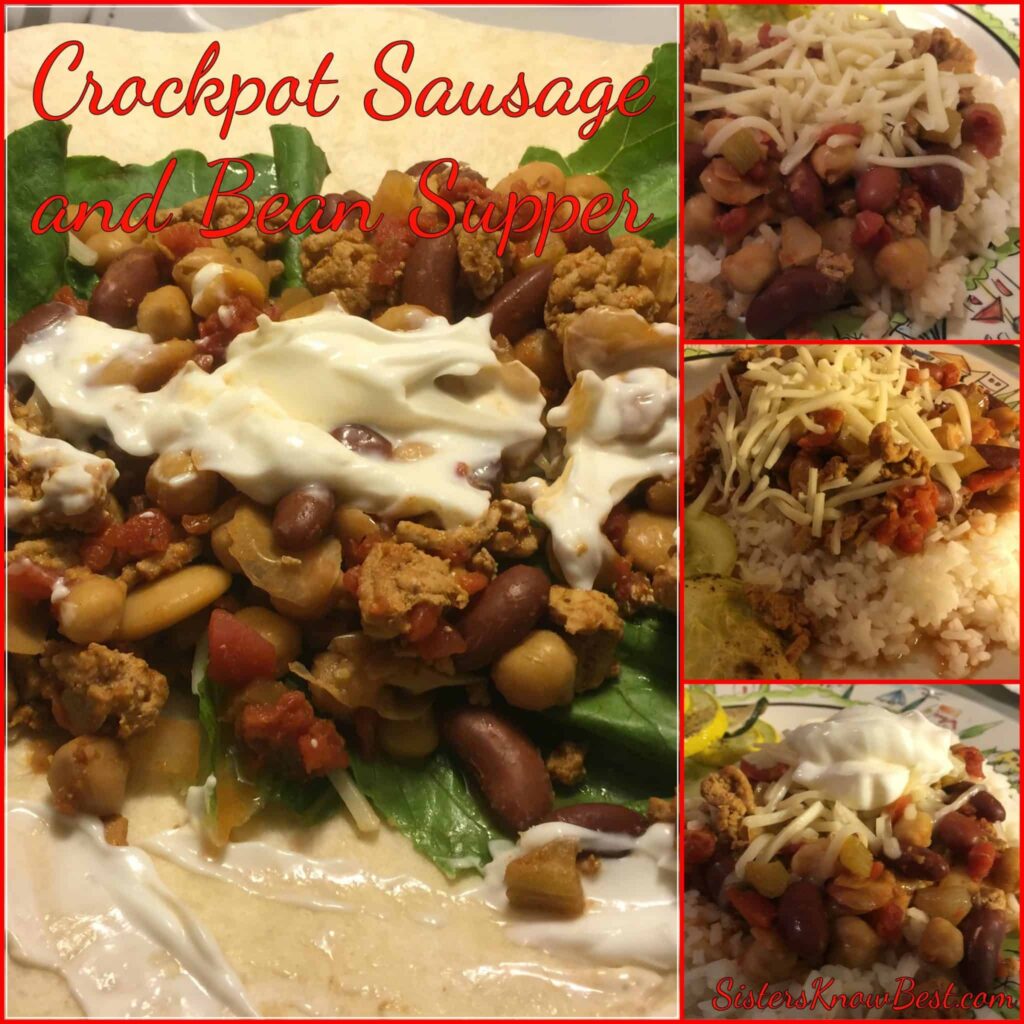 Brown turkey and drain. You can put in crockpot raw but there will be more grease. Cool turkey and mix with sausage seasoning mix. (see below)

Place all ingredients in a gallon freezer bag and freeze.

Defrost day in refrigerator day before cooking.

Add ingredients in crockpot and cook on low for 4-6 hours. Stir occasionally and break up the turkey if needed.

Serve over rice or in a wrap with sour cream and salsa (optional).
Be sure to make a double or triple of this one because your family will be asking you to! They won't even know they are eating healthy because the turkey tastes so much like sausage and the flavor is bursting with every bite!
Be sure to check out our other meals in the Sisters Know Best Crockpot Freezer Series.
And if you love it, share it please! Thank you!