Chris practically lives online… and Facebook. She found this list for Facebook Emoticon codes for 2015 and thought you would all enjoy this little cheat sheet. We see them all the time and think they are a blast! Do you know of others we haven't listed? Please share! (*Update: there are SO very, very many new emoticons/emojis.  New ones are created daily.  These are the basics.)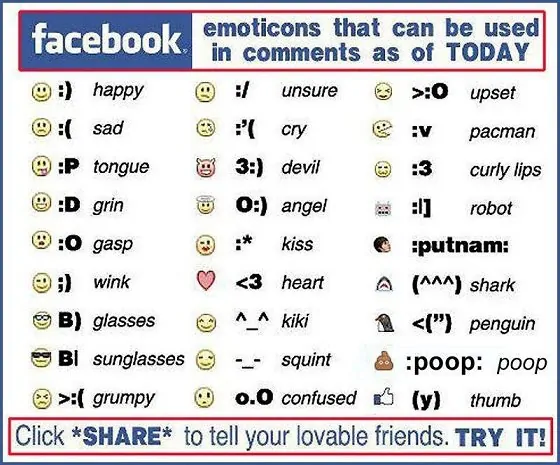 What's your favorite Facebook emoticon?  I am really into the Memojis as well.  Oh, and funny story – a friend once sent my husband the poop emoticon.  She thought it was smiling pudding.  How embarrassing when we told her what it really is!  Too funny!
Facebook Emoticon Update
The world of online is growing faster than most people can keep up.  This is a good thing.  It is also a frustrating thing if you feel left behind.  We tell our Mom to just hit some buttons.  'Usually' you have time to review things before you hit the return button and things go live.  Being online can be F U N!  Keep this in mind.  It is NOT about knowing everything.  In addition, it is not about your competence.  As a society, we learn as we go.  And we grow and we learn.  Enjoy the process!