Pumpkin Seeds are one of the best parts of Halloween! There's nothing like slow roasting pumpkin seeds on a cool crisp October day while the family carves their pumpkins and decorate for the Fall. Below is my recipe for how to roast pumpkin seeds:
1. Select a pumpkin.
Remove the insides (pulp and seeds). Creating a jack-o-lantern is optional but a lot of fun!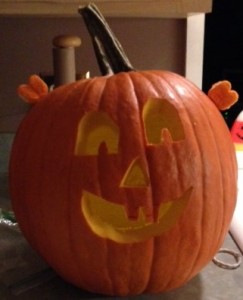 [Read more…]