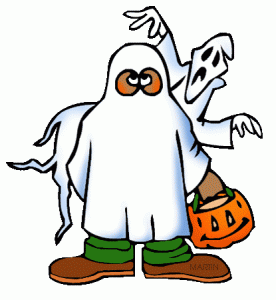 My sister and I live in a small town with very few places to shop and even fewer places to buy unique and affordable Halloween costumes. I don't know how many times one of us would go to a Halloween party and discover one or two other people dressed like us. It was so embarrassing! But now we order our costumes online and save money, time, and find original costumes. With thousands of place to choose from online, variety is a given!
Below are my top 3 favorite places to shop online for Halloween costumes and costumes for other occasions.
1. Costume Craze
.
Costume Craze has been in business since 2007. Their wide selection of costumes includes themed costumes for Mardi Gras, Easter, St. Patrick's Day, 4th of July, and other holidays. It's also a great place to get costumes and party supplies for conventions, themed parties, and theater productions. From spooky vampire costumes
to Valerie Tabor Smith Costumes, sold exclusively at Costume Craze, there is something for everyone!
 Halloween Costumes has been online since 2002. They offer same day shipping for the last minute shopper, costumes for many holidays and occasions, and have a large variety. They even offer great couples costumes
! Their wide range of Halloween decorations are guaranteed to spook anyone that comes to your house!
3. Buy Costumes
.
One of the world's largest online retailer of Halloween costumes and party supplies. Free shipping available with many purchases! And clearance sale items offered all the time!
They offer bacon and eggs for adorable couples costumes and fun group costumes like the Addams Family! They carry costumes for children as well as plus size costumes
Whether you are looking for children's costumes, adult costumes, group and couple costumes, small sizes, plus sizes, or more affordable costumes and accessories, these aer the best places to buy Halloween costumes online!